COVID-19: Client Update – Reopening Our Offices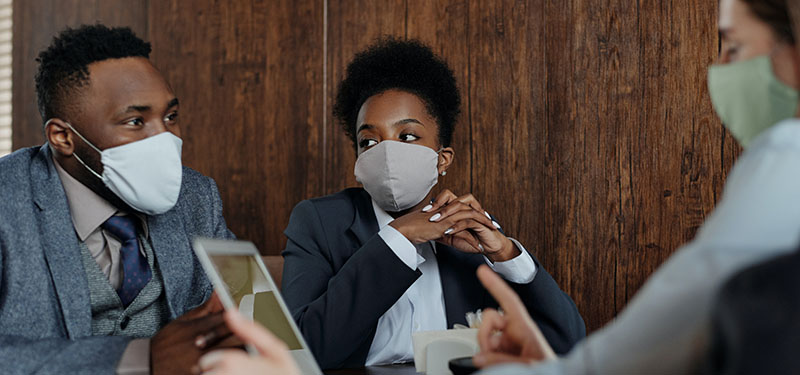 To our valued clients,
On March 13th, 2020 we made the difficult decision to close our offices in order to do our part in limiting the spread of the COVID-19 virus.
While our offices may have been closed to clients and guests, our entire team has continued to support our clients-through phone and video conferencing-and pro-actively manage our Alitis pools with vigilance and care during a time of significant market turbulence.
The good news is that our Province's collective efforts have slowed the spread of the virus and at the time of posting this blog, Vancouver Island has only one active case of COVID-19.
As a result of our Province's success, we are excited to announce that we will slowly start to reopen our offices.
Effective Monday July 6th, 2020, Alitis will be booking a limited number of in-person client meetings. We will continue to offer telephone or video conference for most client meetings and encourage clients to choose the meeting format that they are most comfortable with. To maintain physical distancing during in-person client meetings and to protect our clients and team members,things will look a bit different.
The following procedures will be in place:
Only one group of clients will be allowed in the Alitis offices.
Client meetings will be scheduled with adequate time for proper cleaning and sanitizing in between meetings.
Clients are requested to phone 250-287-4933 when they arrive at the office and remain in their car. We will phone or text you when we have adequately sanitized and prepared the boardroom and let you know it is safe to enter.
Clients will be required to apply hand sanitizer upon entering the Alitis office.
Clients will be required to wear a non-medical face covering/mask. We will provide a disposable non-medical face mask if needed.
While we are excited to see our clients in person, if you, or anyone in your household are exhibiting COVID symptoms, have been requested to self-isolate, have arrived from outside Canada within the last 14 days, or have had contact with anyone who has COVID-19, we kindly request that we hold your meeting virtually over the phone or video conference, or postpone until a later date.
We would like to sincerely thank all our clients for their patience and understanding during the pandemic. The relationships with our clients are the main reason we do what we do, and we look forward to starting our gradual return to in-person client meetings. If you have any other questions or concerns, please contact your Alitis adviser by email or the office at 250-287-4933.
Sincerely,
The Alitis Team
https://www.alitis.ca/wp-content/uploads/2022/10/office-reopen.jpg
375
800
caorda
https://www.alitis.ca/wp-content/uploads/2022/09/alitis-logo.svg
caorda
2020-06-30 18:21:27
2022-10-20 12:07:30
COVID-19: Client Update – Reopening Our Offices