Update – Coronavirus and the Alitis Pools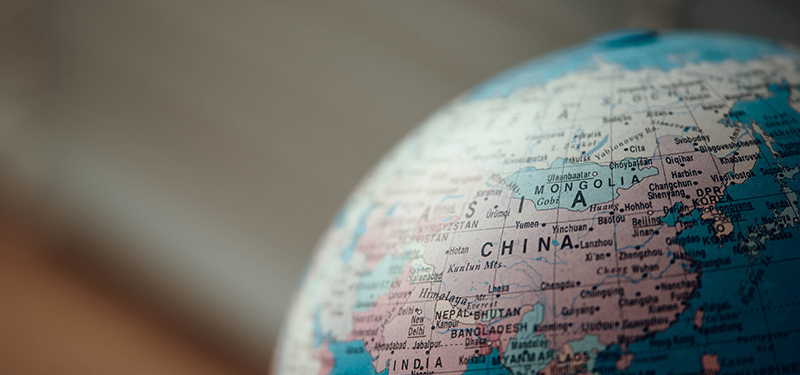 Kevin Kirkwood, CFA
President & Chief Investment Officer
February 25, 2020
Today's Markets
Alitis' Investment Committee has been watching the evolving Coronavirus story and working to ensure that the Alitis Pools are positioned to ride out this volatility while still being able to participate in the inevitable upside which generally follows these declines.
Various stock markets were down yesterday, and this will always get media attention but what did not get headlines was that bonds did relatively well. Below are how some major investments fared yesterday:
Returns for Monday, February 24, 2020 (C$)
| | | | |
| --- | --- | --- | --- |
| Investment | Symbol | Category | Gain/Loss |
| Vanguard Total Bond Market Index | BND | US Bonds | 0.73% |
| iShares Core Canadian Universe Bond Index | XBB | Canadian Bonds | 0.24% |
| iShares S&P/TSX 60 Index | XIU | Canadian Stocks | -2.31% |
| SPDR S&P 500 ETF | SPY | US Stocks | -2.92% |
| Vanguard FTSE Emerging Market Index | VWO | Emerging Markets Stocks | -3.12% |
| Vanguard FTSE Pacific Index | VPL | Asian Stocks | -3.40% |
| Vanguard FTSE Europe Index | VGK | European Stocks | -3.91% |
Our Conservative Allocation to Stocks
The Alitis Growth Pool is the most exposed to the effects of the coronavirus on equity markets as it contains the greatest percentage of stocks. However, this exposure is only about 50% of the Pool's assets as we had already positioned the Pool conservatively in anticipation of the market challenges that we see now. Because of our defensive stance, the declines in equity markets may cause the Growth pool to decline about half as much as the markets. Presently, the Alitis Growth Pool has the following asset class exposures:
Alitis Growth Pool – Asset Allocation
| | |
| --- | --- |
| Asset Class | Current Allocation |
| Cash | 30.3% |
| Stocks | 48.4% |
| Real Estate | 21.3% |
Our View on the Coronavirus
The only other Alitis Pool that has an allocation to stocks is the Alitis Income & Growth Pool. This Pool's stock allocation is less than 15%, while its allocation to fixed income is almost 42%. Again, we believe that this conservative positioning will help to mitigate any negative performance caused by further declines in stock markets.
The world has experienced many viruses over the years – some worse than the current coronavirus and some better. Our view on the coronavirus is that it is certainly a situation that needs to be considered, but in a realistic and rational manner that looks at the facts, while understanding the emotion which often drives hasty, ill-planned decisions.
The Spread of the Coronavirus
It appears that the Chinese have started to get their outbreak under control, but two events in the last few days have changed the story quite dramatically. First, Italy has had a significant outbreak near Milan. Having an outbreak in Europe, especially near a major economic centre like Milan, makes the spread of the virus throughout Europe quite likely. This event is what has caused the major stock market declines yesterday.
The other major news – and the one that has local implications – is the outbreak in Iran. According to the health authorities in Iran, there are only 64 cases in the country with the first one being diagnosed on February 19th:
Coronavirus in Iran4
Date
Cases
(new)
Cases
(cumulative)
Deaths
(new)
Deaths
(cumulative)
19 Feb 2020
2
2
2
2
20 Feb 2020
3
5
0
2
21 Feb 2020
13
18
2
4
22 Feb 2020
10
28
2
6
23 Feb 2020
14
43
2
8
24 Feb 2020
21
64
4
12
However, on February 20th BC's provincial health officer announced that a woman who returned from Iran to Greater Vancouver on February 14th – a full five days prior to any official cases being reported in in that country – had tested positive for the virus. It would appear that Iran simply had no idea about the spread of the virus or did not have the capacity to detect or deal with it properly. That failure has had direct implications in BC and around the world. What may turn out to be a major source of the virus went undetected for quite some time and may allow it to spread to other countries and, most importantly, very close to where we live.
The takeaway from last two events is that it is unlikely that the spread of the virus can be stopped. The measures undertaken by governments around the world has slowed the spread – which is good – but the virus is most likely coming our way.
Death Rates
While Alitis is an investment firm and the impact on investments is important to us, it is the effects on people that truly matter. Obviously, the loss of life is the most worrisome aspect of the coronavirus. But so far, the statistics5 indicate that overall mortality rate is 2.8% for men and 1.7% for women. However, as noted previously, it is almost certain that the actual number of cases of coronavirus is much higher which will reduce these rates. As well, the vast majority of reported cases are presently in China which certainly has different demographics and health care standards than Canada. For example, 47.6% of Chinese men smoke versus 17.7% of Canadian men1. Given that coronavirus' greatest impact is on the lungs, smoking is likely a major determinant of the outcome. Age is also a consideration as this virus, like most others, impacts the elderly and health compromised more than any other group. Children, on the other hand, do not appear to be as susceptible to the virus2.
To put all this in perspective, the regular seasonal flu also kills many people. The US Centers for Disease Control and Prevention ("CDC")3 measures the number of cases and deaths each year, with the most recent years summarized below:
Flu Statistics for the United States
| | | | | |
| --- | --- | --- | --- | --- |
| Season | Cases | Medical Visits | Hospitalizations | Deaths |
| 2015-2016 | 23,504,319 | 10,642,006 | 276,198 | 22,705 |
| 2016-2017 | 29,220,523 | 13,633,446 | 496,912 | 38,230 |
| 2017-2018 | 44,802,629 | 20,731,323 | 808,129 | 61,099 |
| 2018-2019 | 35,520,883 | 16,520,350 | 490,561 | 34,157 |
| 2019-2020 (est) | 29,000,000 – 41,000,000 | 13,000,000 – 19,000,000 | 280,000 – 500,000 | 16,000 – 41,000 |
Quarantines, Disruptions and the Markets
As you can see, a lot of people die in the US every year from the flu and it appears that 2017-2018 was a particularly bad year. It is likely that due to proximity alone, Canada experienced similar results.
The biggest impact is coming from the measures taken to contain the virus. As we have all seen in news reports, the Chinese government has been very aggressive in working to contain the virus and slow its spread through quarantines and travel restrictions. Italy has also imposed restrictions on many of its citizens this last weekend. These measures will likely help slow the spread of the virus, but there is always a cost.
At the local level, people simply change their habits to protect themselves from the unknown. Fear drives people to stop going out and spending money as they usually would. In the Vancouver area, there is plenty of anecdotal evidence that spending in restaurants and malls that cater to Asian communities has declined significantly over the last few weeks. That is not good for the economy. On a grander scale, any quarantines and travel restrictions would seriously impact business' ability to operate and to ship goods. This is already happening, with the most famous example being Apple which has stated that sales in China will definitely be down this quarter and that there may be a shortage of iPhones since these products are assembled in China.
Impact on the Markets
Obviously, the short-term impact on the stock markets has not been good. There was a short-lived drop in late January when the virus first popped up on the radar, but it would appear that this current drop may have more staying power. That being said, we do not expect the impact of the coronavirus to be a long-term problem. As mentioned earlier there have been many viruses which have caused problems, but they have always resolved themselves. Based on this history, the coronavirus situation should be no different. There will be some short-term pain with stocks, but we have a ready supply of cash to invest when times look the bleakest as that is when the best opportunities usually arise. On the other hand, fixed income has done well recently but that could change when money starts flowing back into the stock markets.
Longer term changes are far more interesting. Two major manufacturing trends over the last 40 years have been: (1) just-in-time manufacturing, and (2) outsourcing production to cheaper locations overseas – particularly to China. The coronavirus has exposed the risk in these two strategies. Having only a limited supply of parts on hand because new ones can be ordered just-in-time does not leave a lot of room for error if new supplies are not forthcoming. As well, a lot of manufacturing has been moved to China as a way of reducing costs on products. Generally, this has been great for consumers, but it has also increased the risk that something could go wrong with supply chains. It is very likely that a lot of firms will be reassessing their manufacturing processes and supply chains to try and mitigate the problems that are presently being experienced. Longer-term outlooks for certain markets will likely change.
Alitis is Preparing
Although it is highly unlikely that we will need to enact this, Alitis is also preparing for how the firm would continue to operate should the virus arrive in BC and people change their behaviour or, more critically, health officials impose quarantines. Alitis has become very web-based over the last few years and most staff have the ability to operate from home offices. Today, I requested that we look into enabling all staff to work from home so that Alitis could continue to function should these unlikely scenarios unfold. As well, we are re-assessing the business continuity plans for our major service providers to ensure that they will be able to continue operating. Again, it is doubtful we will need to go to these measures, but as prudent managers of your investments and associated risks, we prefer to be prepared for all known potential risks – this is our hallmark.
---
I hope this communication provides some realistic and rational information about the coronavirus and its implications on your investments, society, markets, and Alitis itself. We are on top of the situation, we have your interests in mind, and we are prepared to continue Alitis operations should the situation in BC deteriorate. If you have any concerns, please contact your adviser and we will work to help you address them.
Sincerely,
Kevin Kirkwood, CFA
President and Chief Investment Officer
References
https://www.alitis.ca/wp-content/uploads/2022/10/ChinaCropped.jpg
375
800
Natalie Nguyen
https://www.alitis.ca/wp-content/uploads/2022/09/alitis-logo.svg
Natalie Nguyen
2020-02-25 22:50:12
2022-11-03 10:26:30
Update – Coronavirus and the Alitis Pools