Alitis CEO Message – Market Assessment COVID-19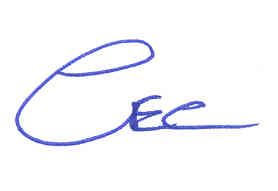 Three months after I started my career in the investment industry (July 1987) I received an early introduction to RISK, the largest single day decline in global stock markets – Black Monday, October 19,1987.
For your interest here are the top three single day declines in history:
Largest daily percentage losses1:
| | | |
| --- | --- | --- |
| Rank | Date | % Decline |
| 1   Black Monday | 1987-10-19 | −20.47% |
| 2   1929 Bubble | 1929-10-28 | −12.34% |
| 3   COVID-19 | 2020-03-16 | −11.98% |
What I learned from 1987, and subsequent series of Bear markets, is:
More money is made, and more money is lost in times like these.
How we were prepared beforehand and how we behave during these severe market declines has a huge impact on the long-term performance of our clients' portfolios.
I'll first put things into perspective with some supporting comments and historical observations.
This Market Event Will Pass
It is a perfectly normal event to see business cycles go up and down over time. We have all known this 11-year cycle would end, we just didn't know when or what would trigger it. Now that we know, so it's time to shift to how we can benefit from the panic in the markets. We believe that the complete disruption of the global supply chain and the severe declines in business volumes will cause a global recession. Most financial assets (especially stocks) will be re-priced to more realistic levels.
The one upside of panic selling we are currently seeing in markets is that when stocks become over sold it is common to experience quick rebounds from market bottoms. Investors who continue to hold and have cash to add to their portfolios often find their portfolios better off in the long run. For those of you who worked with our team through the 2008/2009 Subprime Mortgage Crisis you may remember our approach. We made some minor shifts to the most deeply discounted stock market sectors and benefitted from buying through the bottom of that market crisis.
An investment expression, variously attributed to J.P. Morgan and other legendary investors, states:
"In bear markets, stocks are returned to their rightful owners." In other words, those who buy stocks from others who are selling due to panic tend to end up as the wealthiest in the end.
Your Financial and Retirement Plans Remain Solid
Alitis financial planning projections model very conservative long-term investment returns. We remain confident that we can achieve the long-term Target Returns for each of our highly diversified pools. So far, the risk protections we put in place on the pools have met our expectations for this scale of market decline. This short-term market turbulence is unlikely to impact your long-term retirement income projections. However, if you are concerned please reach out to your adviser and they will be happy to illustrate the minimal impact of this event on your planning.
Alitis was prepared!
The whole reason we created Alitis was to build more diversified portfolios that were not as reliant on, or exposed to, stock markets. To be clear, we love stocks, we (and our clients) just don't like the severe volatility that is associated with publicly traded equities, so we choose to hold lower allocations to stocks than many other investors. Instead, we have designed portfolios with a diversified mix of income and growth-oriented investments that can deliver reliable returns regardless of what public stock markets are doing – these are called uncorrelated investments. Our private real estate, mortgages, asset-backed loan funds and institutional bond strategies have all provided protection over these last few weeks.
In addition to structural diversification our investment committee has been building meaningful amounts of cash inside the pools. We were both taking profits on highly valued stocks and adding extra protection as we could see this business cycle coming to a peak. That cash not only minimizes losses but also helps speed recovery as we take advantage of buying opportunities.
What Should You Do Now?
First, stay calm. The entire Alitis team is actively monitoring your investments. If the news and the market fluctuations get the better of your emotions give us a call. Try focusing on something else, this is a great time to concentrate on family and health.
Second, prepare to invest your cash. Nobody can pick the absolute bottom of a market, so we are advising clients who have cash on hand to discuss options with their adviser. One strategy is to systematically invest cash over the coming weeks.
Third, consider reducing or postponing withdrawals from your portfolio. If you don't need the funds for regular spending leave it in your portfolio. Your portfolio will recover much faster if you can minimize or avoid withdrawals at the bottom of the market.
In a month or two we believe that Canada's and the world's approach to COVID-19 will see a flattening and gradual decline of the infection rates and like all crises THIS TOO WILL PASS.
We are here to help
You can contact us through normal channels. Our regular phone lines are open and the Alitis Wealth Management Team is actively connecting with clients via phone, email and video conference. We are business as usual except for face to face meetings.
Sincerely,
Cecil Baldry-White, CEO
March 20, 2020
https://www.alitis.ca/wp-content/uploads/2022/10/Cecils-Cec-Signature.jpg
191
278
Natalie Nguyen
https://www.alitis.ca/wp-content/uploads/2022/09/alitis-logo.svg
Natalie Nguyen
2020-03-20 16:28:47
2022-10-20 12:07:37
Alitis CEO Message – Market Assessment COVID-19