Community Spotlight – Campbell River Salmon Foundation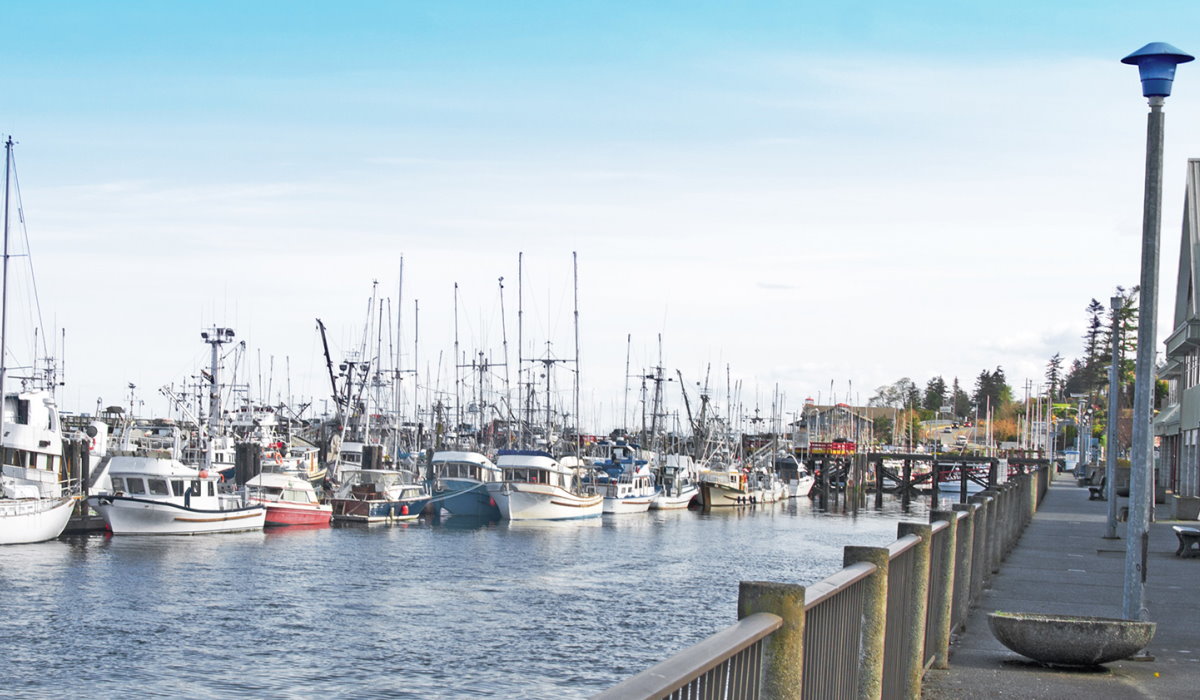 Community Spotlight – Campbell River Salmon Foundation
Campbell River, sometimes referred to as the "Salmon Capital of the World", is one of the top recreational fishing locations on the West Coast.
The Campbell River Salmon Foundation is an important community organization that provides funding for salmon enhancement projects in the region to enhance the local fish stocks which not only supports the environment, but also the local economy.
As with many not-for-profit organizations, the COVID-19 pandemic has significantly impacted the Campbell River Salmon Foundation's fundraising efforts.
Alitis recently interviewed Kent Moeller the President and one of the founding Directors of the CRSF to find out more about the organization and how the community can support them as we make our way out of the pandemic.
How long have you been involved with the CRSF, and what made it a good fit for you?
The CRSF was incorporated on June 22, 2007, and I was one of the founding Directors.  Growing up in Campbell River, I was an avid young fisherman.  Now, in my professional life, I also see the economic benefits of salmon in our community.  I see the CRSF as my chance to give back not only to salmon and the environment but to the town that has given me so much.
Why is the CRSF important to the Campbell River area and surrounding communities?
CRSF is focused on salmon enhancement and education and is solely focused on our local area.  Our territory of interest ranges from the Oyster River in the south to the Salmon River in the north as well as the adjacent mainland coast.  It is vitally important to us that money raised in our community is spent in our community.
What types of projects does the CRSF fund?
We fund various causes relating to salmon enhancement including the restoration of spawning channels, stream biodiversity and health, estuary enhancement, scientific research, and public education.
Is there a particular project that stands out to you during your time at CRSF? If so, what was it, and what made it memorable for you?
We have expanded access up the Quinsam River allowing salmon access to spawning and rearing grounds.  We have focused and pressured BC Hydro to remove their Salmon River Diversion Dam which has allowed more than 10 km of fish rearing habitat to become accessible.  We have removed an old derelict vessel that washed ashore on sensitive habitat.
How has COVID-19 impacted your organization?
COVID-19 has had a devastating impact on our annual fundraiser.  We have been forced to cancel our annual gala dinner/auction which is held the third Saturday in March every year for the last three years.  The dinner nets us over $100,000 each year so the loss of this event has limited our ability to fund salmon enhancement projects.
How can community members get involved with the CRSF?
We are always looking for qualified Board members and community members to volunteer at our annual Gala dinner.  We are also hopeful that community members can help us identify salmon enhancement opportunities within our community.  And, as always, people can donate to us via our website.
If you would like to learn more about the Campbell River Salmon Foundation, or donate to one of their critically important projects, check out their website: Campbell River Salmon Foundation
Disclaimer and Disclosures – Alitis Investment Counsel Inc. ("Alitis")
This article is provided for informational purposes only and does not constitute an offer or solicitation to buy or sell any securities discussed herein to anyone in any jurisdiction where such offer or solicitation would be prohibited.
Opinions expressed in this article should not be relied upon as investment advice. This article does not take into account the investment objectives, risk tolerance, financial situation or specific needs of any particular person. Each person's investment objectives, risk tolerance, financial situation and specific needs should be evaluated before making any investment decision. This article may contain economic analysis and opinions, including future economic and financial markets performance. These are based on certain assumptions and other factors and are subject to inherent risks and uncertainties. The actual outcome may be materially different. All opinions expressed herein constitute judgements as of the date of this article and are subject to change without notice.
The information contained in this article has been drawn from sources believed to be reliable but is not guaranteed to be accurate or complete. Alitis assumes no duty to update any information or opinion contained in this article.
© 2022 Alitis Investment Counsel Inc. All rights reserved. Unauthorized use, distribution, duplication or disclosure, in whole or in part, or in any form or manner, without the prior written permission of Alitis is prohibited by law.
https://www.alitis.ca/wp-content/uploads/2022/10/Campbell-River-Waterfront-Marina-featured.jpg
700
1200
caorda
https://www.alitis.ca/wp-content/uploads/2022/09/alitis-logo.svg
caorda
2022-04-01 15:54:54
2022-10-20 12:07:19
Community Spotlight – Campbell River Salmon Foundation