Perceptions vs. Reality: Unveiling the True Role of Portfolio Managers
What people think Portfolio Managers do vs what they actually do.
An article by Emily Hofmann, CIM®, CFP®, Portfolio Manager.

I've been working with clients at Alitis since 2012. In that time, I've encountered a wide range of client questions and expectations. Thoroughly answering those questions at a level appropriate for each client is one of the challenges of this career I enjoy. Exploring and adjusting expectations is extremely effective for maintaining positive relationships and ensuring clients are satisfied with their investment results. (Don't tell anyone, but it helps with kids and spouses too).
There is one persistent client question, and variations thereof, that I find intriguing.
What is the best investment? Or what is a good investment?
My response and feelings on that question have evolved significantly over my career. As a less experienced Portfolio Manager, this question used to strike fear into my heart. "Best" is a subjective term, always needing additional clarification. Usually "best" implies meaningful positive returns, meaningful is also subjective. Meaningful might be beating the neighbors, the market average, inflation, or even a magic number held in that individual's mind. The underlying expectation with this question is that I, as an investment professional, know which investments are going to perform well in the future; and that my training and experience enable me to predict future investment results with greater certainty than the average investor.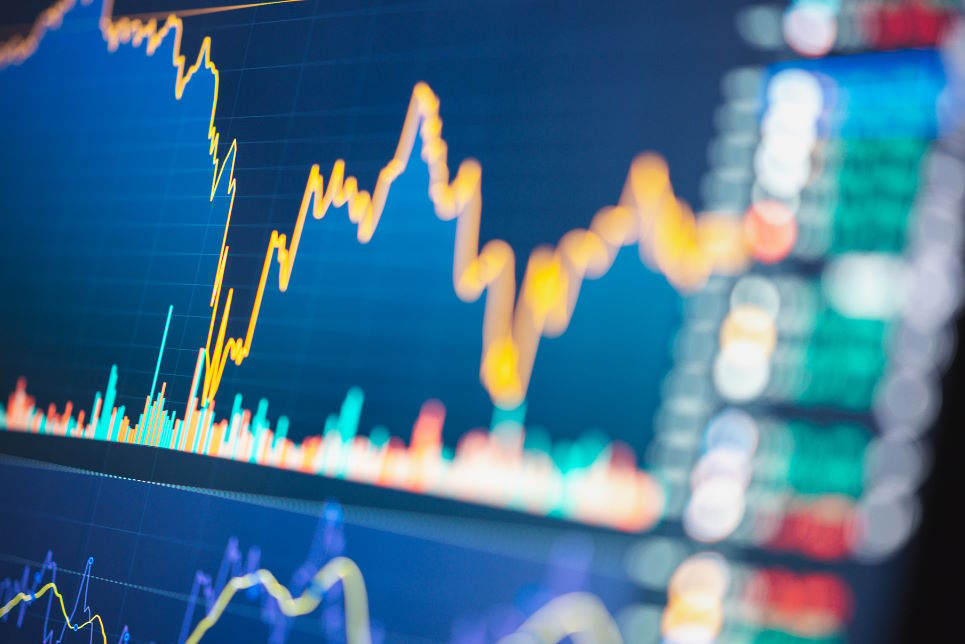 Earlier in my career, the weight of this expectation was heavy on me.  I feared getting it wrong, and worried about losing my clients' hard-earned savings. I fooled myself into thinking that eventually, with more education and experience, I would be able to meet this expectation. I worked harder and studied longer. I asked seasoned portfolio managers about their strategies. 
It turns out that investment selection is a nuanced and multifaceted undertaking, it is as much an art as a science. There is no one right way to manage investments. No amount of education or experience could give me the ability to predict future economic outcomes. Instead, time and experience gave me a calm acceptance that the future is uncertain. Economies and investments will change, and they will surprise us. There will be a "new normal" many times over. Despite changes and unpredictable results life will continue and investments will still be here to manage. 
In mid-2023, a year that feels as unpredictable as any, I have a strengthened appreciation for the portfolio management strategy of the Alitis Investment Committee. The real value of a Portfolio Manager is not being able to predict the future or select the next winning investment, it's their ability to build a solid investment portfolio despite the uncertainty. The Alitis Investment Committee extensively analyzes economic indicators, market trends, and geopolitical developments to build a range of outlooks. At the end of the process, they are humble enough to admit their outlooks are just estimates. As a result, the Alitis Pools are designed to withstand a wide range of outcomes, most with much lower risk when compared to similar products. 
I didn't learn how to select the next winning investment with any degree of certainty. This isn't news to anyone in the industry. If it's news to you, I suspect you're wondering "What do Portfolio Managers actually do?" I should clarify that I am referring to Portfolio Managers who work directly with clients. There are many Portfolio Managers who work behind the scenes to manage large pools of money, such as mutual fund managers and the Alitis Investment Committee members. The chart below summarizes the role of a client-facing Portfolio Manager.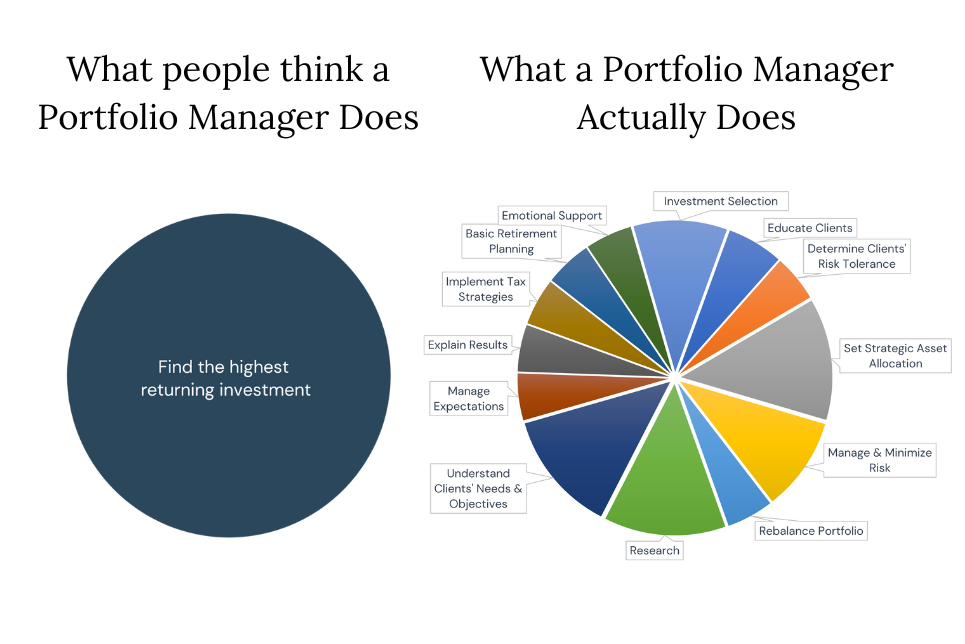 Conclusion
As you can see Portfolio manager responsibilities and activities are much broader than investment selection. It's not possible to consistently predict which investments and asset classes will be top performers in the short term. However, just because we can't pick the top-performing investment doesn't mean we can't recommend the most appropriate investment portfolio for our clients. Stay tuned for Part II of this blog as I'll walk you through the process a Portfolio Manager follows to design a portfolio best suited to the needs of their clients.
Sincerely,
Emily Hofmann, CIM®, CFP®
Portfolio Manager