Alitis' Values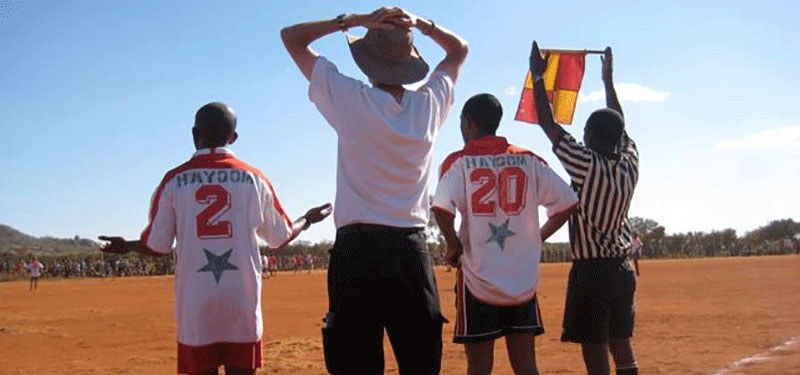 Back in 2007, driven by my personal values of learning, community, adventure and growth, I moved across the world to Tanzania to volunteer at a rural hospital. During the 18 months I was there, I had the good fortune to play a few different roles within both the hospital and the community. One of the most memorable and rewarding experiences was coaching the local men's football (soccer) team. We traveled to other villages to play, allowing me to explore the surrounding area, as well as, meeting a wide assortment of interesting characters. Had I not been guided by my values; I may not have taken the opportunity to move to Africa nor go outside my comfort zone to coach the team.
At Alitis, our corporate values are at the center of all that we do. Given how the world and our community has changed due to COVID-19 over the past few months, these values are more important now than ever.
Alitis' values are centered around 3 key themes; Community, Integrity, and Innovation.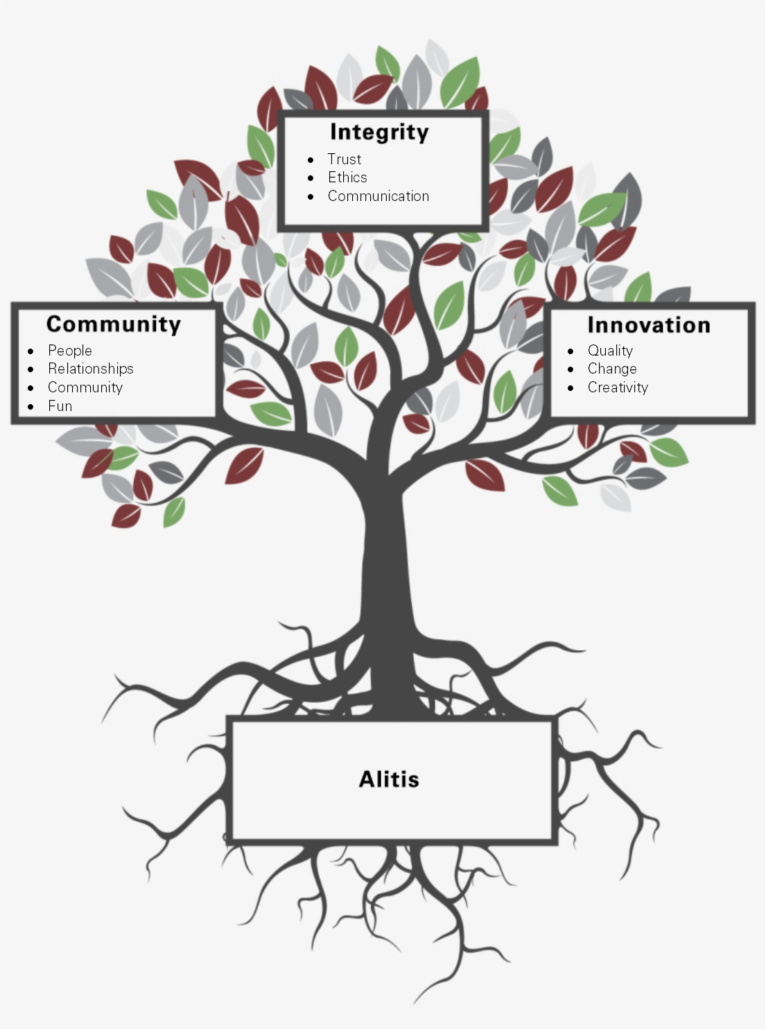 At Alitis, our values guide our decisions and are the foundation that has enabled us to be where we are today.
Community
People – "Our team works together to support each other to thrive by fostering teamwork, respect and growth."
Relationships – "Our clients and collaborative partners are treated as friends and family; they are our biggest advocates."
Community – "We are a leader in our community and industry through our volunteer work, sponsorships and participation on Boards and Committees."
Fun – "We come to work through choice. We celebrate our successes. We act in a way that is appropriate to the business. Our clients and co-workers see us as genuinely friendly and up-beat."
Integrity
Trust – "We earn the trust of our clients through acting in their best interest. We earn the trust of our team members through having faith in one another to do our jobs well."
Ethics – "We strive to do what is right for our clients, our profession, our firm and each other."
Communication – "The voices of our clients and our team are welcomed and encouraged. We appreciate that many of our best ideas come from them."
Innovation
Quality – "We aim to deliver premium value to our clients by providing outstanding products and service."
Change – "Our entrepreneurial team embraces change to create opportunities for our firm and clients."
Creativity – "We encourage and invest in creativity to invent and reimagine solutions, leverage technology and promote innovation that best serves our clients."
As we found ourselves in the midst of a global pandemic, with core values and focus on people and relationships, Alitis provided a flexible and safe environment, allowing the team to continue working, stay connected and maintain relationships with our clients and each other. Guided by our value of communication, we deliver regular updates to our clients on various important topics including what we were doing as a firm and what we were seeing in the markets as a result of COVID-19.
As a bit of a tech nerd, I am very drawn to Alitis' values around innovation. Alitis has continually embraced innovation throughout the years and have implemented various structures and technologies throughout our processes and procedures. The use of cloud-based technologies for many systems allows for remote offices with a virtual work force and the ability to maintain physical distance from each other. If Alitis had not incorporated a mindset of innovation, COVID-19 would have been a major interruption to the service that we provide.
In a similar way that my personal values set me up for an amazing adventure in the middle of Tanzania, Alitis' values are the guiding principles that allow us to support our clients, our team, and manage our funds through the unpredictability of 2020.
Sincerely,
Chad Grimm, BComm.
Manager, Business Development and Marketing
https://www.alitis.ca/wp-content/uploads/2022/10/Values.gif
375
800
caorda
https://www.alitis.ca/wp-content/uploads/2022/09/alitis-logo.svg
caorda
2020-09-21 18:24:32
2022-10-20 12:07:29
Alitis' Values