Alitis officially opens its doors in Comox
Alitis celebrated its grand opening in Comox on Thursday, March 2nd from 3-6PM. The newest office, the third on Vancouver Island, is located at 103-695 Aspen Road.
There was a ribbon cutting ceremony to commemorate the opening of the latest location, with new incoming CEO, Todd Blaseckie doing the cutting honors with outgoing CEO, Cecil Baldry-White, by his side.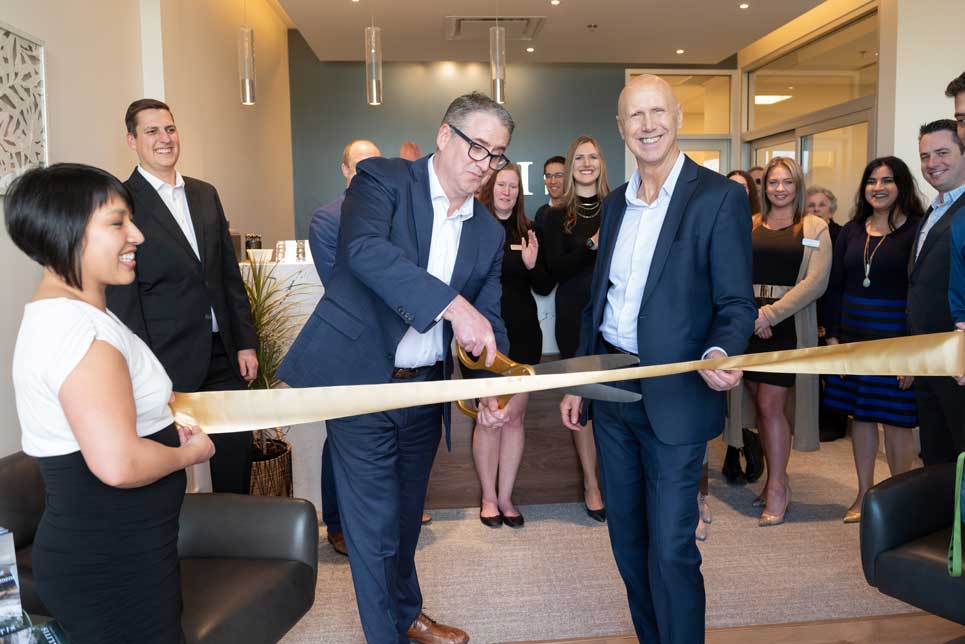 The event had refreshments, appetizers, door prizes, 98.9 JET FM on location and the opportunity to meet the team and tour the new office.
"We received a very warm reception from the community, our vendors, and our clients. It was great to have our team members from our Campbell River and Victoria offices, as well as our remote offices join in the festivities. We are excited to have a presence in the Comox Valley and to continue to grow as a firm," says Marketing Coordinator Natalie Nguyen.
Starting out with seven staff and three investment portfolios, Alitis has followed a disciplined data driven approach to investing resulting in a comprehensive approach to wealth management. Today, the firm manages over $435 million in assets, with over 20 team members and seven investment portfolios. Collectively, our team has over 250 years of industry experience and are dedicated to delivering innovative solutions, thought-provoking advice and exceptional service.
Comox office hours are 9:00AM – 4:30PM with phone hours from 8:30AM – 5:00PM, Monday through Friday.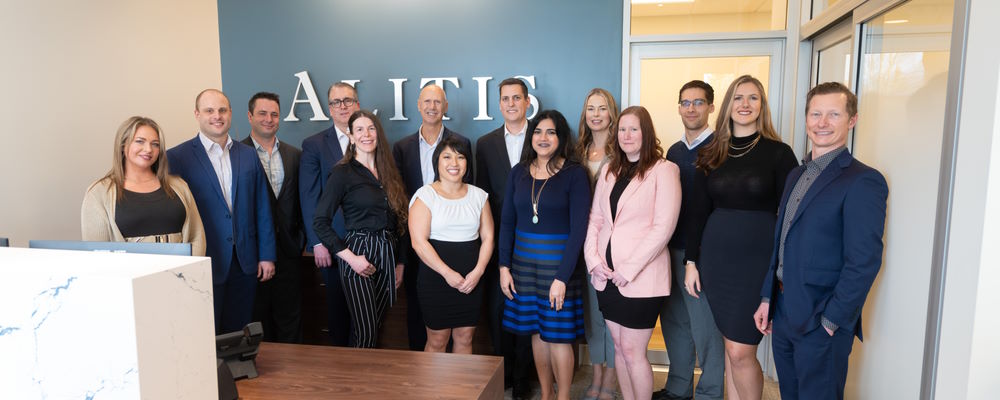 Members of the Alitis Team at the Grand Opening
About Alitis Investment Counsel 
Founded in 2009, Alitis is an employee-owned Vancouver Island wealth management firm providing discretionary portfolio management and retirement planning services. Through a team approach, we help our clients build and protect their wealth. In addition to asset classes like stocks and bonds, Alitis offers access to the diversification and returns of private equity, private debt, as well as real estate and mortgages, otherwise known as alternative assets. We firmly believe that the addition of alternative assets helps to act as a safeguard in clients' portfolios to better navigate market volatility and deliver better risk-adjusted returns. For more information, visit alitis.ca.
Media Inquiries: Contact Natalie Nguyen at nnguyen@alitis.ca